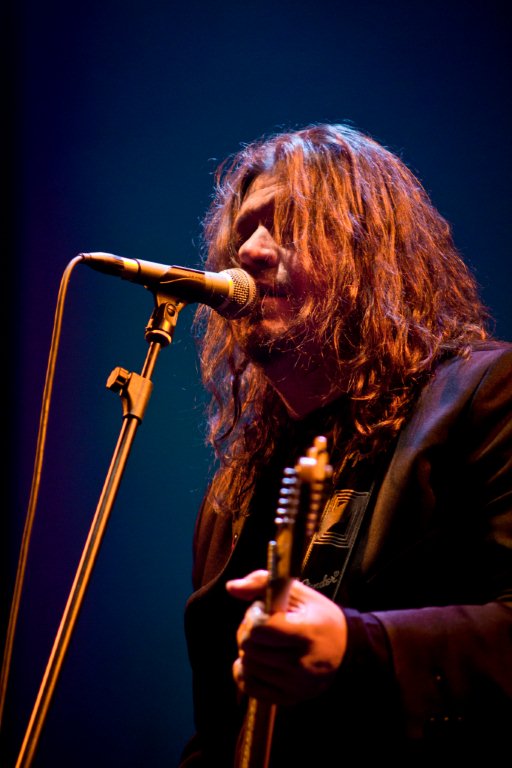 In the early 90's, Mel first hit the spotlight with his four-part rock opera, David's Confession. The first movement of this groundbreaking work 'About Time', was staged at Sun City a few years ago. David's Confession is another production close to Mel's heart and this project took seven years to complete. Although it has only been exposed to a limited audience, this album was considered one of the cornerstones of South African Rock music and a milestone in the history of local music!
Mel has subtly been influenced by Pink Floyd, Sting, Bob Dylan and Mark Knopfler to name but a few as well as other distinctive classical influences and he has an admiration for Vivaldi and Beethoven. His classical guitar training, supported by an interest in jazz, blues and celtic sounds, appears prominently in his work!!
Mel made his Afrikaans debut in 2001 as winner of the "Vuurdoop Liedjieskryf Kompetisie" and was awarded the GMT award for "Songwriter of the Year" for this Afrikaans album "Oomblik van Waansin".
During 2003, Mel was cast for a television drama series "Song vir Katryn". He contributed (in conjunction with Jan Scholtz), 7 songs on the soundtrack @Jinx. This soundtrack album was released in 2004, and was nominated for several local music awards including "Songwriter of the Year" for Mel's song "Katryn".
One of the few SA musicians, Mel was given the opportunity to be part of the Nelson Mandela's 46664 Concert in 2005. Mel was also one of 3 musicians to perform at Nelson Mandela's birthday ceremony at Ellispark, Johannesburg in 2005.
He completed his album "Flight of Bird" in 2005. Flight of Bird has been compared to War of the Worlds, a musical version of Star Wars, appears to be as fantastical as Lord of the Rings, the romance of Casablanca and the poetic horror of Apocalypse Now... this is an epic tale of one mans' struggle to find his place in a world filled with challenges and adventures... all set to music!
Mel Botes is an established adult contemporary singer, songwriter, producer and multi-instrumentalist, known for his versatility, goodwill undertakings as well as his own solo career.
The STORM Group of companies was formed initially as a vehicle to further various projects undertaken by him, and has grown to its current form, which includes an independent record label; a stage production company; artist management; distribution and intellectual property management.
Mel has, since the formation of the STORM Group, become extremely productive in his own career because it has given him a vehicle to bring all of his creative interests to life. This includes his role as a recording artist, his role as a live performer, his role as a producer, writer and director of large scale concerts, and his role as mentor, producer and creative director to a group of young talented recording and performing artists, each with their own support base, who are tied to the STORM Group.
His genial talent cannot be described with words; it must be experienced. Go on, you are being challenged …